Once you create a new account or log in to your existing account in Metro Publisher, you will land here on your user's account page. Think of this as your personal "dashboard" for all Metro Publisher accounts or websites you own and/or have access.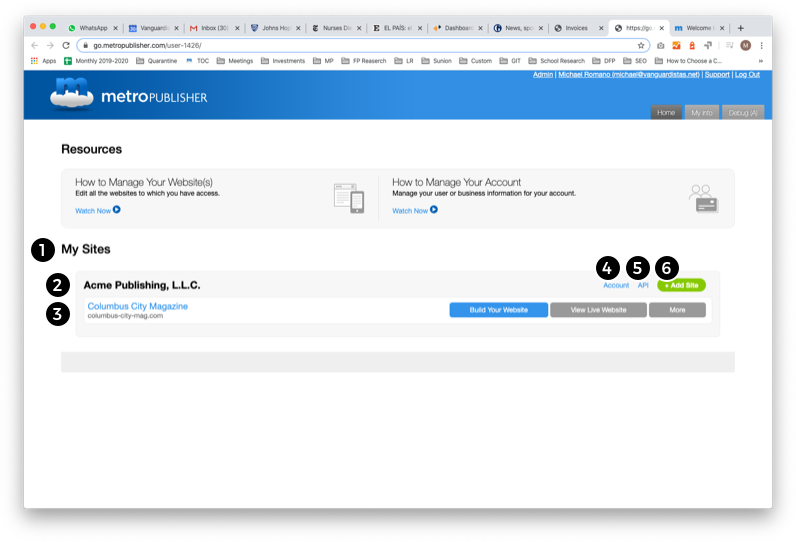 1. My Sites
These are all the accounts and websites for which you have access.
2. Accounts
Each website is "owned" by an account. Each account may own one or more sites.
3. Your Website(s)
Here at the top of the page are shortcuts to manage your website(s).
4. Account Settings
If you are an account owner go here to access:
Invoices

Payment History

Manage Cards and Billing info

And more...
5. Metro Publisher API
Metro Publisher's API allows you to build applications to connect your content to a variety of channels, including mobile apps, social media, and other digital channels. Build something great with our API.
Extend your content with Metro Publisher's API. Read more...
6. Add a Site
Purchase additional websites for this account .
Related Links