Just like Location Searches, Metro Publisher Event Searches can be enhanced with maps as the basis for the search. A toggling option between list and map view helps your readers quickly see where interesting events are located.
If you wish, you can set up so-called Map Zones and Quicklinks as shortcuts for your readers to narrow down the Event Search by neighborhood or district, for example.
Example
The following Event Search example for special events at dining locations has Quicklinks to local counties. In this example, there are only two locations with such an event.
Step 1.
When the reader places the cursor in the search field, any shortcuts you have preset appear, including one to a Quicklinks menu, if you added Quicklinks to the search. In this example, the shortcut is labeled "Neighborhood":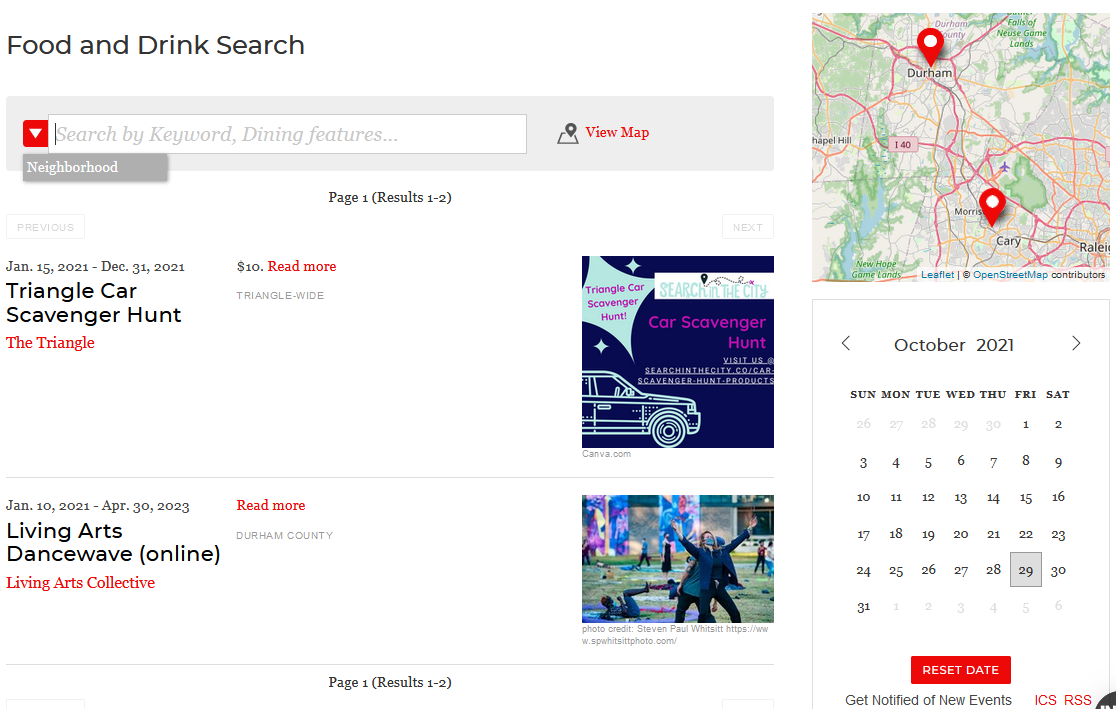 Step 2.
The reader can choose a preset county from the appearing Quicklinks menu: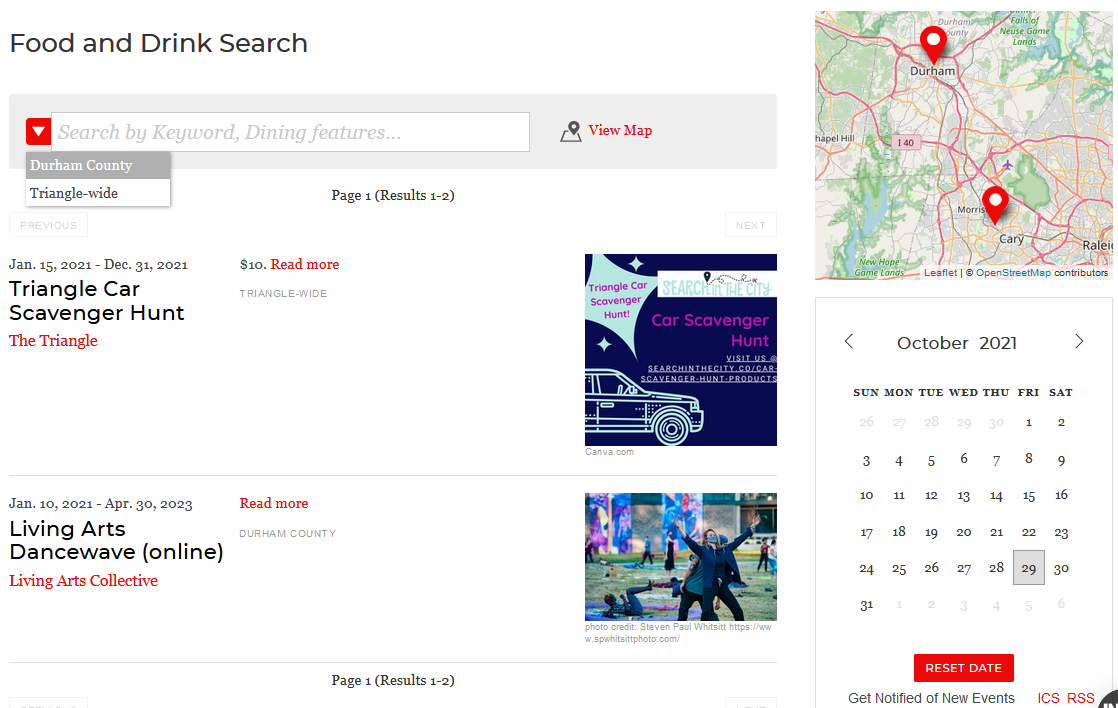 Step 3.
In this example, the reader has selected "Durham County", which automatically narrows down the search results (list and map) to that county. The map automatically adjusts accordingly: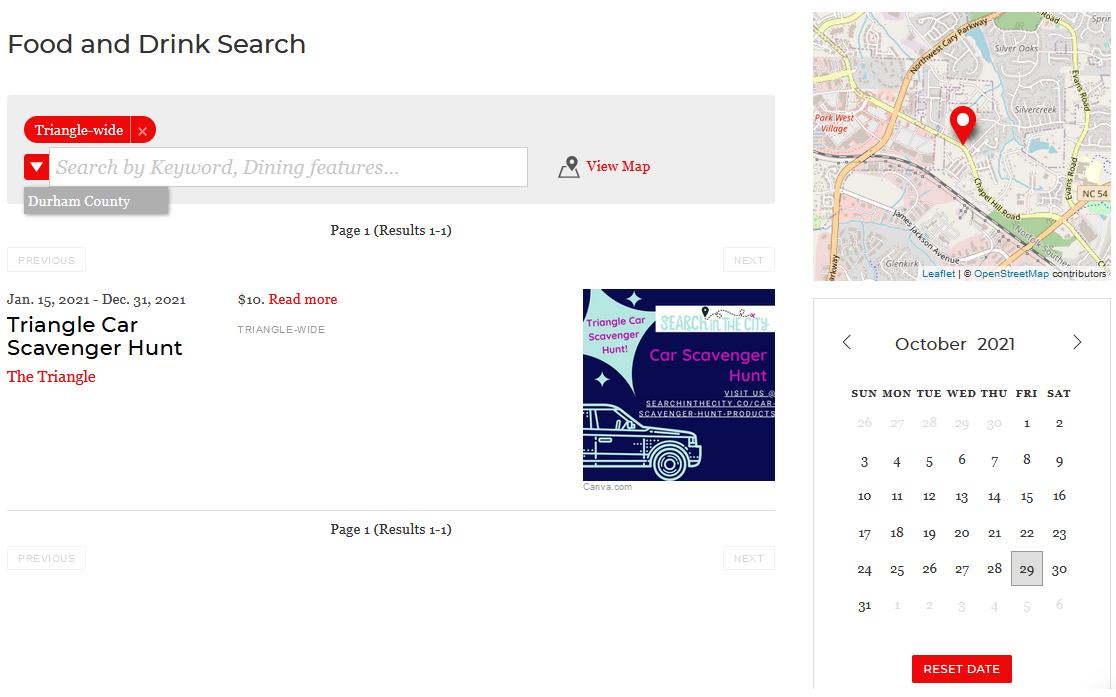 To learn more about setting up Map Zones and corresponding Quick Links, please visit our support guide here: Map Zones and Quicklinks on Location/Event Searches.