Metro Publisher Location (or Event) Searches include optional maps as the basis of your search. These can be toggled from the list view to the map view and help your readers find convenient locations.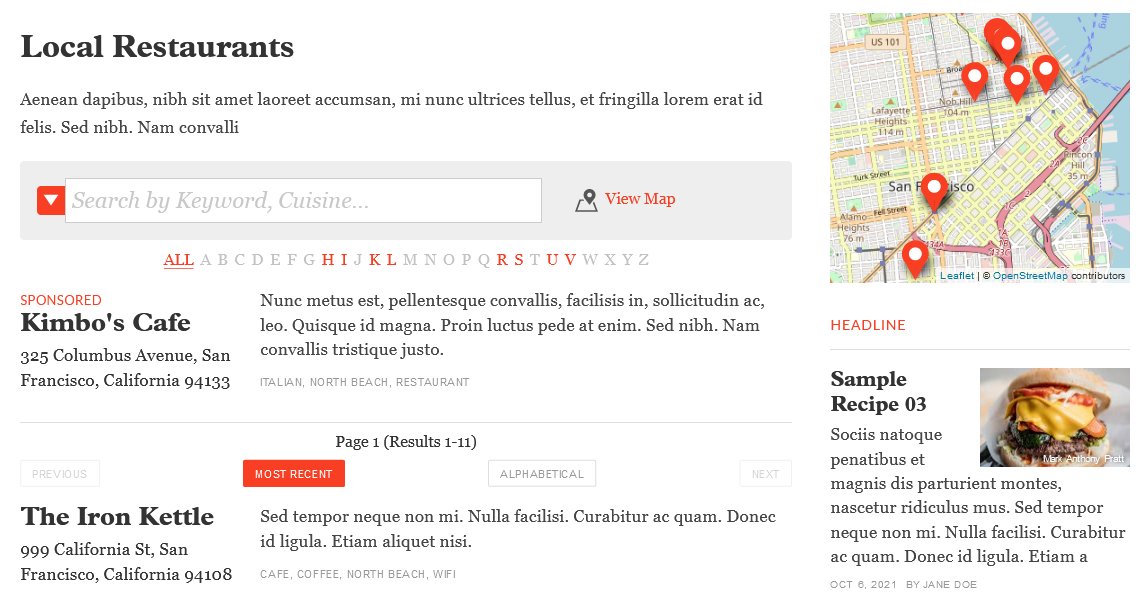 By setting up Map Zones and Quicklinks, your readers can further filter by region, neighborhood, county, etc., depending on what you choose is most appropriate for your demographic.
Example
Here is an example of a restaurant search that has Quicklinks to local counties:
Step 1.
By placing the cursor in the search field, the reader is presented with preset shortcuts, including one to a Quicklinks menu, which is labeled "Neighborhood" in this example:

Step 2.
The reader can choose from Quicklinks to counties after selecting the above "Neighborhood" shortcut:

Step 3.
By selecting "Durham County" in this example, the reader has narrowed down the search results in the list to the Map Zone designated for that county. The map view adjusts to the selection to display only pins for locations in this Map Zone:

To learn more about setting up Map Zones and corresponding Quick Links, please visit our support guide here: Map Zones and Quicklinks on Location/Event Searches.