In September 2017, Metro Publisher released an important update to our integration with Broadstreet. For new clients this feature is on by default.
For existing clients, find out how to update your site...
Ad Serving Basics
An ad server is the type of service you will need to use if you plan to have banner ads on your Metro Publisher website.
One option for ad serving within your Metro Publisher website is a service called Broadstreet which is designed for independent publishers. While it is a paid service (the Business plan is $199 USD per month), it is very simple to use and includes several great features. Find out more about Broadstreet...
This video that explains some basic ad server concepts and how to run an ad with Broadstreet.
How does Broadstreet work with Metro Publisher?
In the video above, you learned that you use an ad server to manage your ads. In Broadstreet terminology, advertisers have ads and you use campaigns to place those ads within the proper ad zones on your website. Below we'll outline three important concepts to get tour ads running on your Metro Publisher website.
Adding Broadstreet's Network Code to 3rd Party settings
Default Ad Zones
Additional Ad Zones
Key Value Targeting
Adding Broadstreet to your 3rd Party Settings
To start, you'll need to add your Network Code from Broadstreet to your Metro Publisher website. This is a unique numeric identifier for any networks you have within your Broadstreet account. Generally, a network corresponds to a website – i.e. one network per site.
Get Network Code from Broadstreet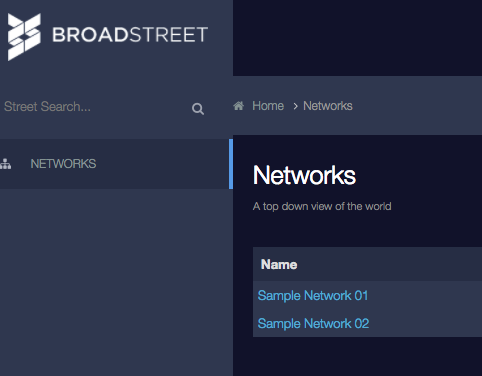 To do this:
Log in to Broadstreet.
Click on Networks.
Click on the Network you will use for your website.
Once you have done that, look at the web address. The number at the end is your Network Code:

https://my.broadstreetads.com/networks/1234


Add Network Code to Metro Publisher
To do this:
Log in to your Metro Publisher work site as an Admin and go to Settings > 3rd Party > Ad Server > Broadstreet.
Paste in your Network Code.



NOTE:

If you are already using the old Broadstreet integration, find out how to update your site...
Default Ad Zones
By adding the Network Code, Metro Publisher has "activated" the Javascript that generates default ad zones for Broadstreet throughout your website. There are six default ad zones that are reused on every page: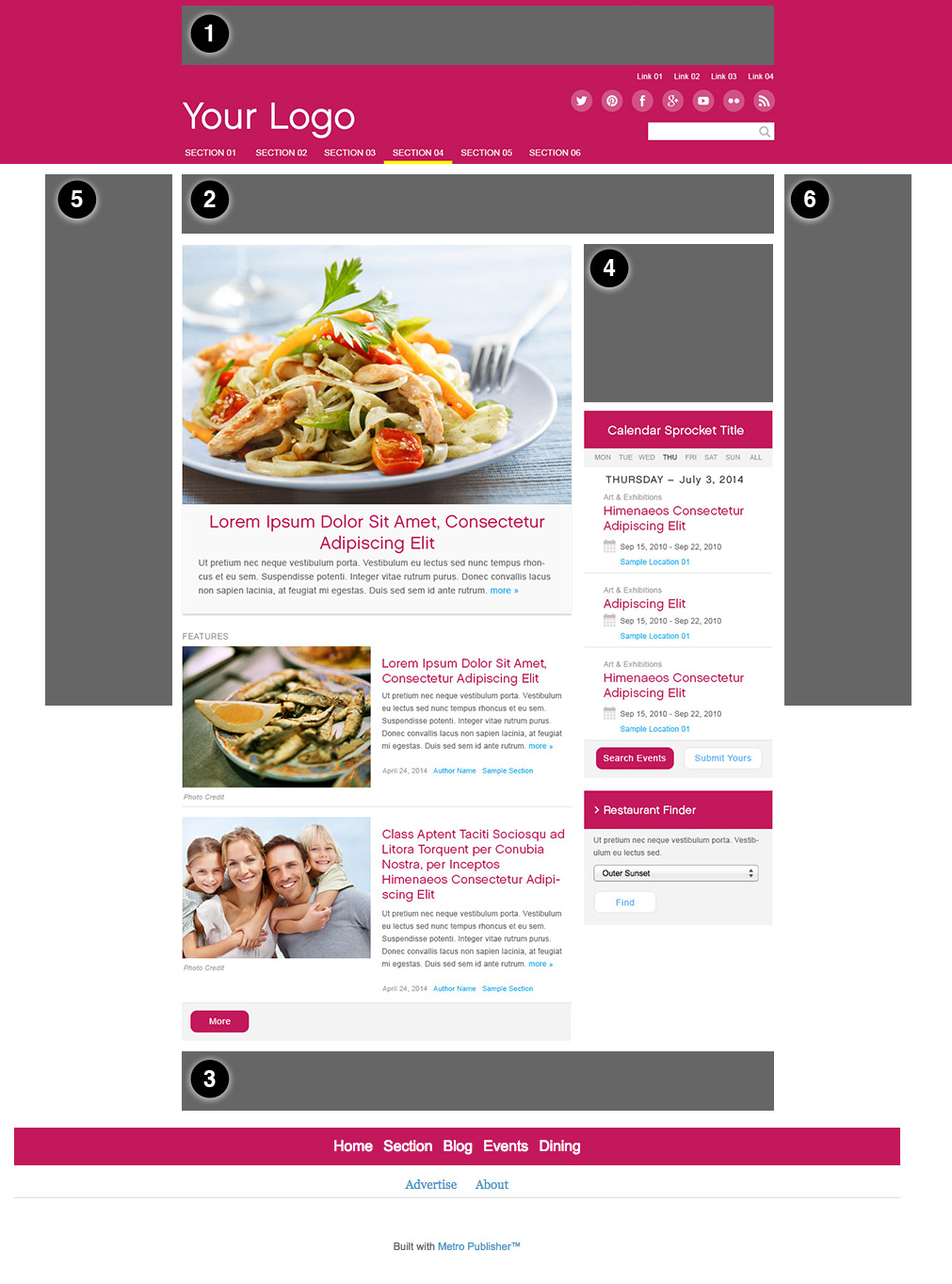 These are the six default ad zones.
leaderboard_top
leaderboard_nav
leaderboard_bottom
mp_right (deprecated - used only with old section editor)
wallpaper_left (deprecated)
wallpaper_right (deprecated)
In Metro Publisher the default ad zones are added to every page of your site automatically. You do not have to paste any code from Broadstreet.
However, you must create the ad zones you intend to use in your Broadstreet account. It is important to name them and use the "alias" feature for ad zones in Broadstreet.
For example, if you want to use the ad zone "leaderboard_top," you should create a new ad zone in Broadstreet and give it the name and alias "leaderboard_top."

NOTE: For more info about the setting up ad zones, please contact your Broadstreet account manager.
Additional Ad Zones
The default ad zones are just a basic set within the main page template throughout your website. You can create additional custom ad zones for your section landing pages and your content by using ad sprockets.
Key Value Targeting
While there are only six default ad zones, you can target them individually using Broadstreet's "key value" targeting. Metro Publisher automatically generates key values for the different sections, subsections, and content types.
NOTE: This feature is not available by default for most Broadstreet accounts. You should contact Broadstreet and request that Key Value targeting be activated.
For more info about key value targeting, please contact your Broadstreet account manager.
Since ad servers are third-party services we have no influence over, Broadstreet troubleshooting is outside of the scope of our standard support service. You are welcome to submit Broadstreet questions, but many will require specialized support and will therefore require a Metro Publisher Custom Services contract. More information here: Custom Support Services.
Example keys:
key: section
types: @top, section_urlname
key: subsection
types: subsection_urlname
key: type
types: section, subsection, article, event_search, event, homepage, location_search, location, review, roundup.
key: urlname
types: corresponding URL Name value on the page you're targeting
To target the homepage:
Targeting key = type
Targeting value = homepage
To target the the music section only:
Targeting key = section
Targeting value = music
To target a certain event search:
In this case, the event search has been assigned to a section called "Listings"
Targeting key = section
Targeting value = listings
To target an event page:
Events cannot be assigned to a section/subsection so can only be targeted by content type.
Targeting key = type
Targeting value = event