With the new Ad Sprocket for Broadstreet, you can easily insert custom ad zones throughout your section pages. 

NOTE: This sprocket ONLY works with Broadstreet and the NEW v4.0 Layout Section Editor. 
---
1. Getting Started 
The first step is to decide what type of ad you want to insert into your page. For my example, I am going to insert a standard medium rectangle (MPU) ad into the right rail.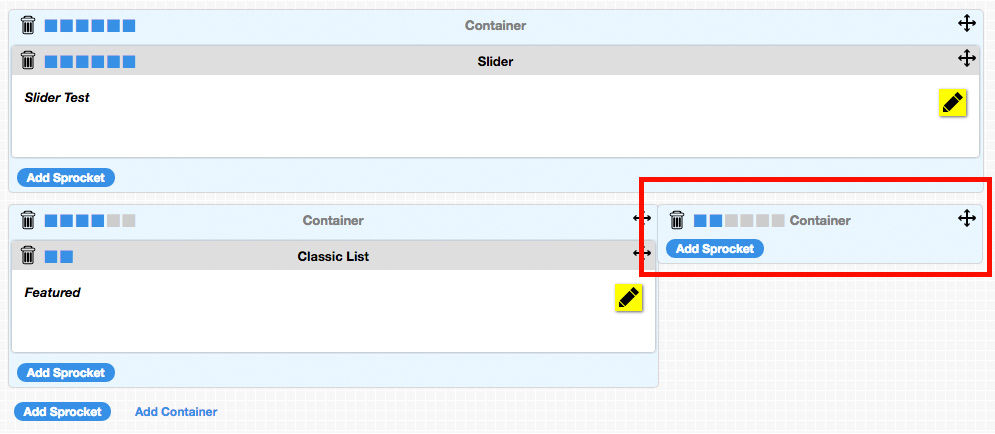 Above, you'll see that I set up a section page with a 2/3 - 1/3 layout. On the right I have an empty container. That is where I want to put my ad. In this space, the mpu (300x250) is the only ad that will fit. 
---
2. Create a New Ad Zone in Broadstreet
Now that you know what size ad you want, you must create the ad zone first in Broadstreet.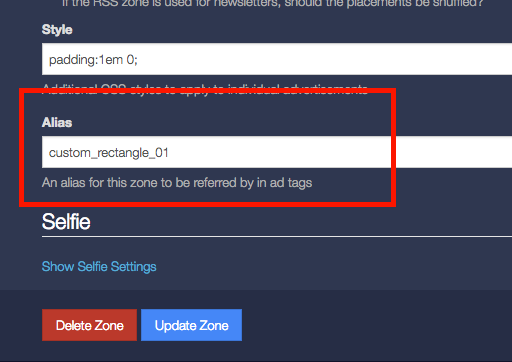 Create a new ad zone in Broadstreet and name it something indicative of how you will use it or where it goes on your site. Try to be as general as you can so you can re-use the same ad slot. It is a good idea to name them sequentially, as you may have more than one on a page.


Add an "alias" to the ad zone. This should be the same as the name you gave to the ad zone. There are no blank spaces, so use dash or underscore.


Copy the alias.
---
3. Create a New Ad Sprocket in Metro Publisher
Now that you've created a new ad zone in Broadstreet, you'll create the ad sprocket in Metro Publisher and connect Broadstreet to it with your alias.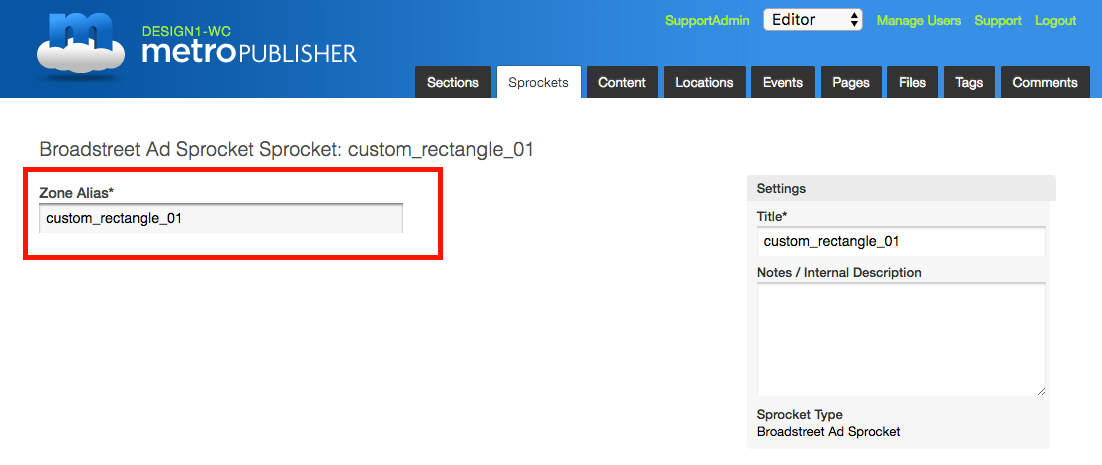 Go back to the section edit page and click "Add Sprocket"
Select the "Broadstreet Ad Sprocket."
Paste in the alias from Broadstreet for that ad zone.
Give the sprocket a title. It is a good idea to use the alias as your title.
Hit save.
Once your section page will contain the ad slot like this: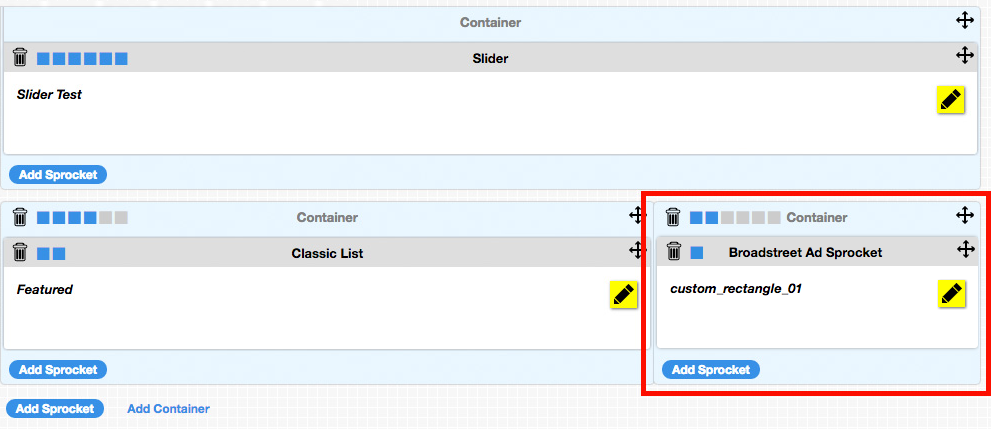 Now that you have the sprocket inserted into your section page, you can target this ad zone from within Broadstreet. 
---
Find out more:
For any questions about setting up your ads, please refer to Broadstreet's help documentation.