Metro Publisher currently offers two ad serving integrations (Google Ad Manager and Broadstreet) that are set up to match our default ad slots (ad units / ad zones).
The slots depicted in dark grey are the 970 x 90 pixel leaderboard top, navigation, and bottom, respectively.
The slots depicted in light grey are no longer the web standard and would not appear on mobile devices. They are therefore considered deprecated.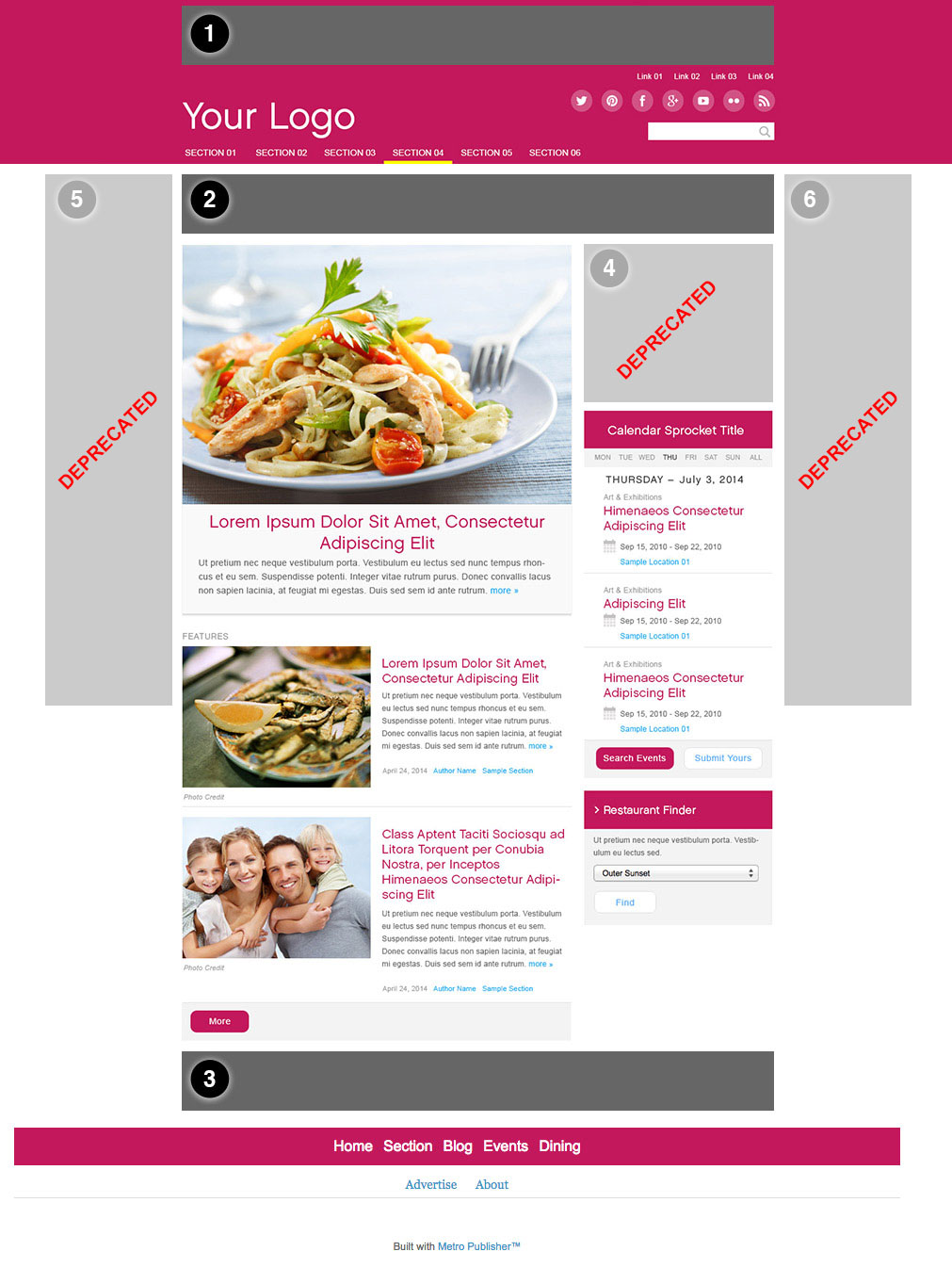 Please visit our help section on advertising with Metro Publisher for more information about your options: Ad Serving & Sales