Use this sprocket to provide a header for a group of sprockets and direct readers to your page of choice.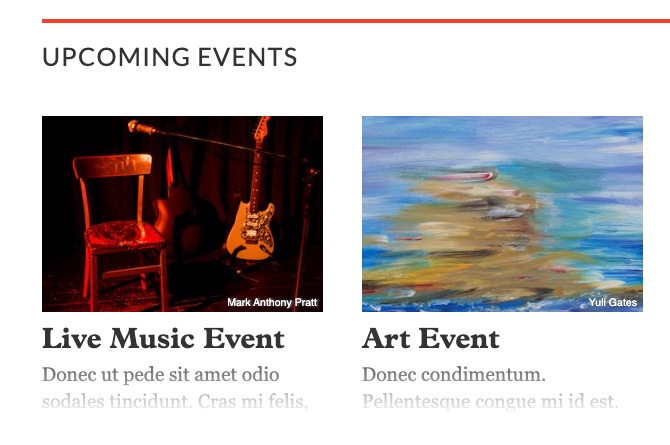 See an example of this sprocket in action.
Sprocket Options
Headline – Sprocket headline that is displayed on the public page. This is what your readers will see.
Headline Link – Add link to any of these: content, locations, pages, tags, sections/subsection, e

xternal URLs.

Description – Sprocket descriptive text that appears in the public page below the headline. This is what your readers will see.
Settings
Title/Notes – This is the sprocket title and info that appears only in the admin. Name your sprocket something that is obvious and descriptive. Add notes if necessary.
Usage – This field will indicate where the sprocket is placed within your public site.
Design & Layout
On layouts, all widths are allowed.
The same font as the one for Sprocket titles is used, which is the navigation font. The border is thicker (2px) and uses the color set in the 3rd position under brand colors - the one that is used for buttons and tabs. See the Design Builder for more information on styles and edits.
PRO clients can style the Sprocket and add a background image.