Content Searches are one of several Metro Publisher Search Features for your readers. They allow your readers to search articles, recipes, and reviews on your site for specific content. They can filter results by any tags and categories you have created and applied to the search.

Log in as Editor and navigate to Content > Content Searches to create a new Content Search.
Setting Up a Content Search
Basic Settings and Texts
Content Search Title: Enter the public title of your search page here
Description: Write a description of your search for your readers here
Bottom Text: Any additional text you would like to display below the search results goes here
Content Search URL: This field will be automatically filled based on the title of the page, but you can override that if you wish; the relative URL will be shown below this field along with the public page link
Section: Choose the section you want the search to be nested under via the dropdown menu
Results Per Search Page: Choose how many search results should be displayed per page before the reader has to click the "next" button to get to page 2 of the results (note that if you have bottom text you may want to limit the results per page more than if you don't want text displayed after the results)
Display Type: Choose between list and grid display of the search results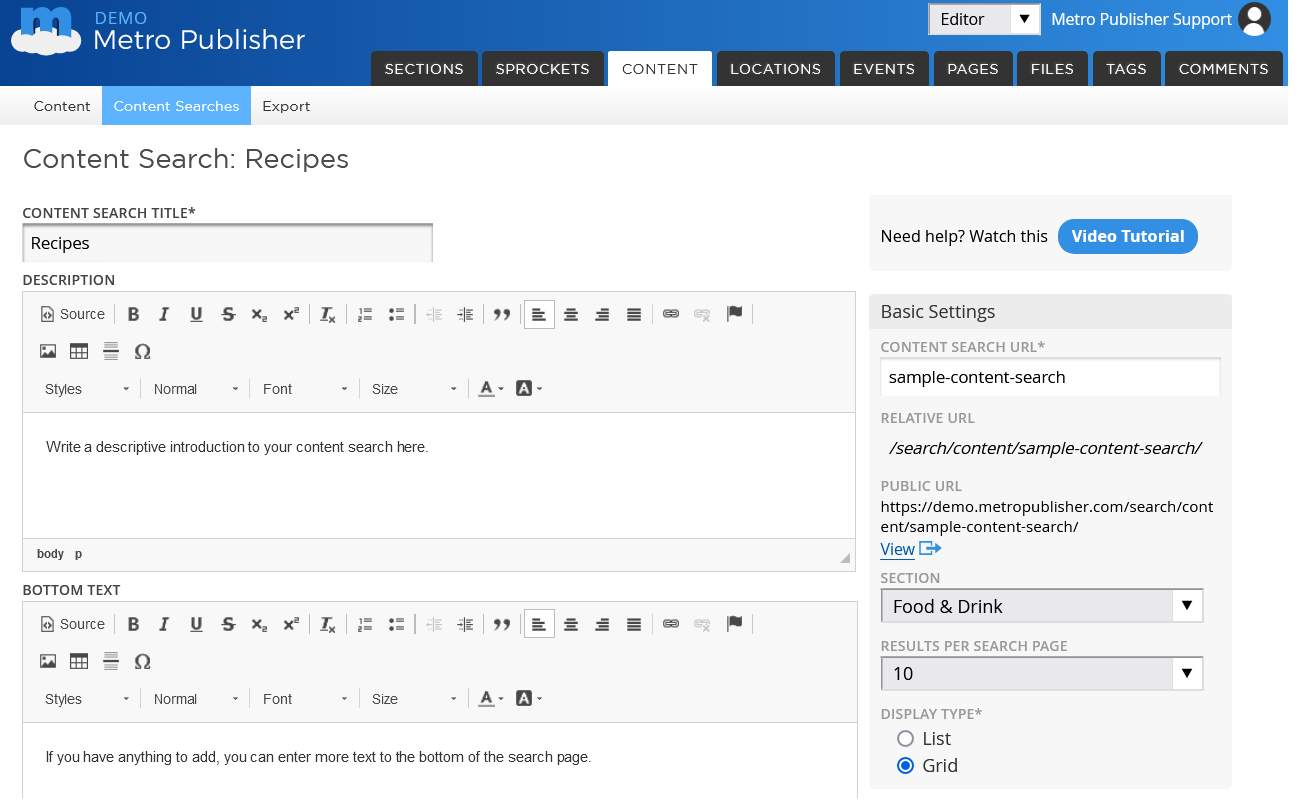 Content Type Filters and Meta Data Settings
In this example, the content type is "Recipe". Selecting this content type automatically calls up your search filter options pertaining to recipes.
You can order the search results by date modified or date issues and set specific categories to be included in your search.
As on all content, you can add a meta title, description and keywords, if you wish. Leaving these fields blank automatically pulls the meta data from your page title, description and tags.
You can also choose a specific thumbnail image for sharing to social media.