In order to help search engines recognize specific kinds of content and return the right results in response to search words Metro Publisher offers the content type "recipe".
The display includes icons for total time, preparation time, and cooking time. The recipe is presented with a preset number of servings you choose and which can then be changed and recalculated via a dropdown menu by your readers.
The information about "meal type / course", "skill level", "cuisine", and any "miscellaneous" information you may wish to provide is based on tags you create and select for each recipe.
Based on those tags and their categories, you can then provide recipe searches for your readers.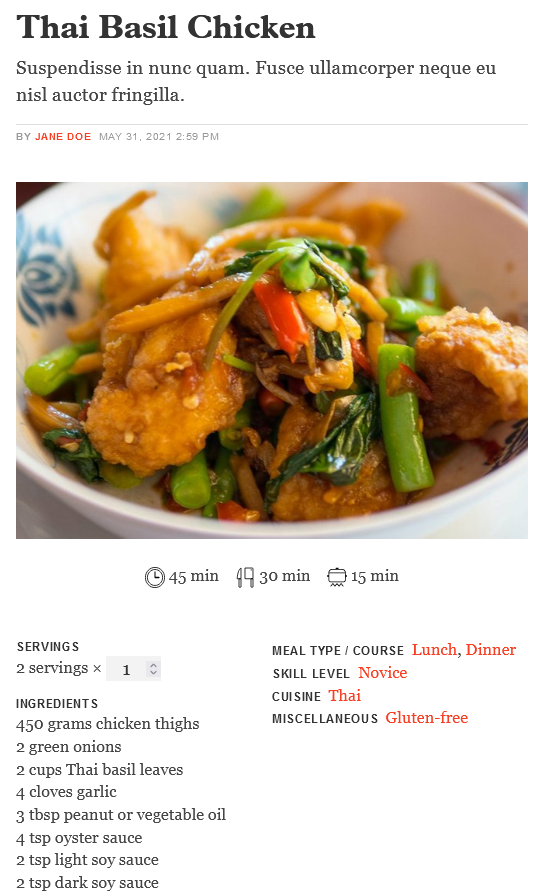 ---
Editing Recipes
Your settings options are as follows:
Preparation Time in hours and minutes
Cooking Time in hours and minutes
Servings in numbers
Meal Type / Course to be selected from your existing Tags
Skill Level to be selected from your existing Tags
Cuisine Type to be selected from your existing Tags
Miscellaneous information to be selected from your existing Tags
Ingredients as a list with amounts and units you add
Image to be displayed at the top of the recipe