Designers are responsible for the look & feel of the website and can edit the visual design of your public pages.
Designers have permission to access the following features:
Designers cannot make structural changes to the site or create or edit content.

Standard Account Designer Menu Tabs
With a Metro Publisher Pro account, the user role Designer allows:
Access to the File Center
Access to the Design Builder
Access to the Design Center, which includes all CSS and images for the published design templates
Modifying or uploading CSS and images for the public site templates
Overriding the current design on the live site
The Designer dashboard for Pro Accounts has the additional shortcuts to the editing pages for those features: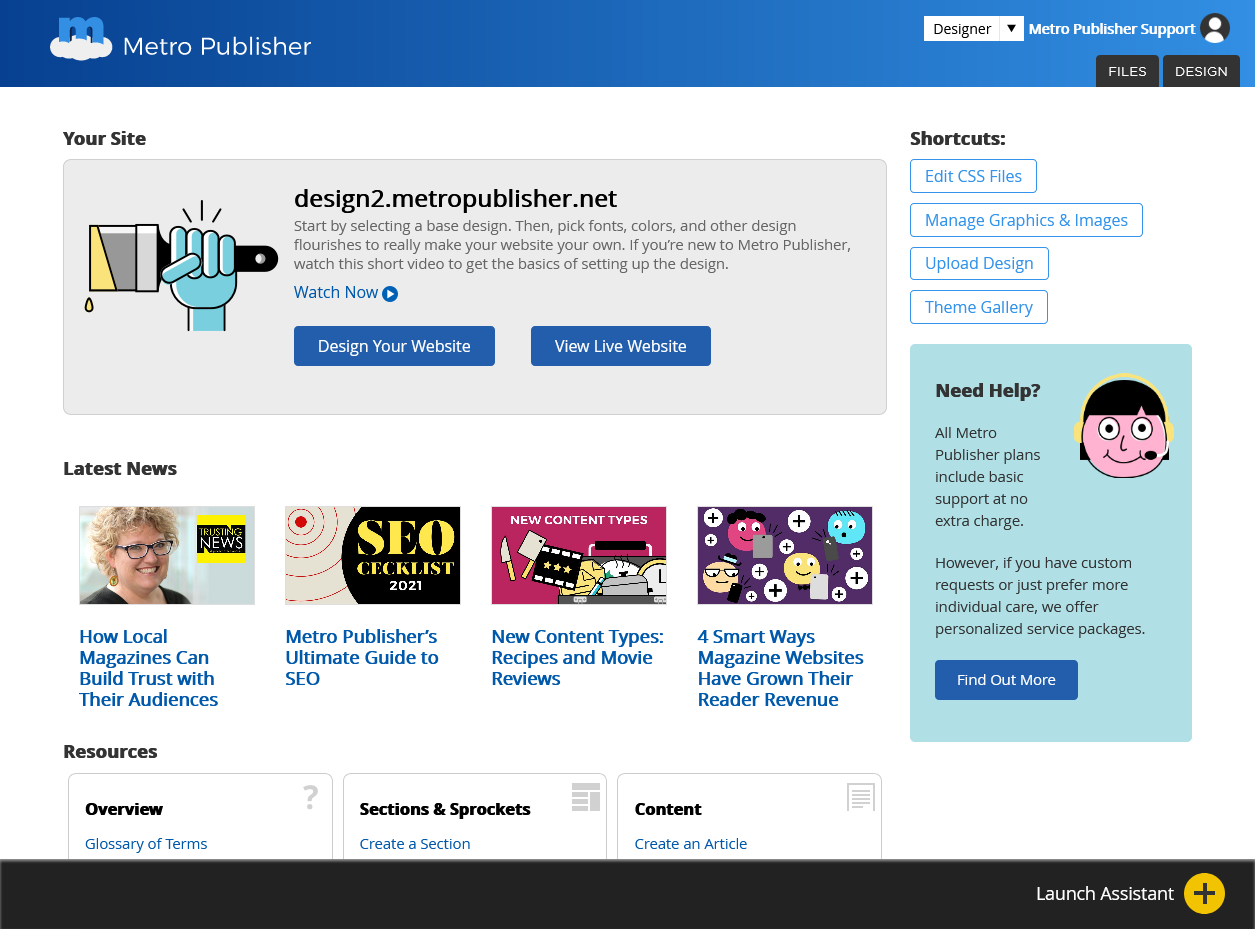 Pro Account Designer Dashboard
Please visit our detailed support documentation for additional information and guides pertaining to the design of your Metro Publisher website: Site Structure & Design.