Overview
If you are planning to upgrade your site to the new design builder, here are a few things you should do in preparation.
New Design Builder Overview
Existing Metro Publisher Clients
NOTE: While the Design Builder is available now and free of charge, some older clients will need to upgrade several related features in order to bring your website to current standards. If you would like to learn more about these features, contact us through support and we'll arrange a free evaluation to help you plan your upgrade.
---
1. Make an archive of your live design
Before you get started, you should download an archive of your current design.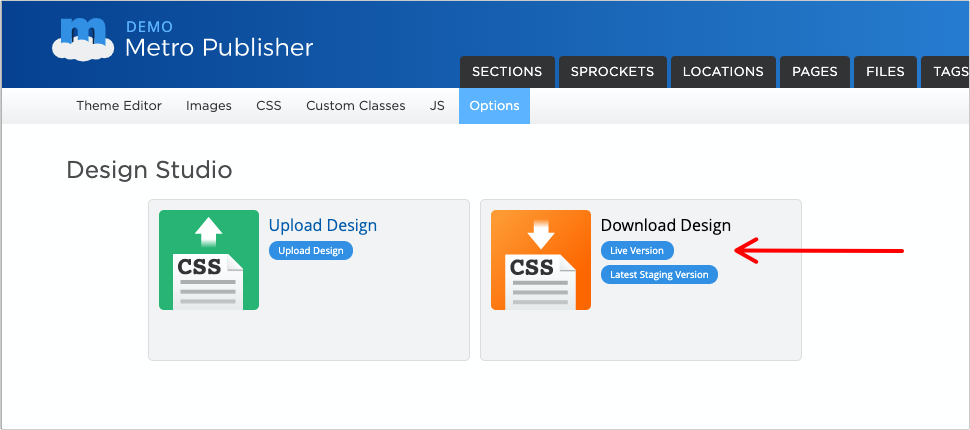 Log in to your Metro Publisher work site as an Admin.
Go to Design > Options.
Click Live Version and save on your computer.
Keep this archive so you may restore the previous design if needed.
---
2. Turn off old Design Center
Once you have selected a base, you can refine your design by configuring various visual elements and mobile behaviors.

Go to Settings > Beta Features.
Uncheck "Use old Design Center."
Click Save.
Once you've saved, the new design builder will be available. Go here to find out more about the Design Builder.