Google remains the world's most popular search engine, maintaining a 90% market share, so setting up Google Search Console is essential. This free tool will show you where and how often your website appears in Google searches, how it ranks for mobile usability and whether it has a healthy link profile, among many other valuable insights.
1. Set Up Google Search Console
Go to

Google Search Console

.
First you will need to log in. If you don't have a Google account, you will have to create one before you can continue.
Once you are logged in, click the "Add A Property" button at the top of the page.
Enter the URL of your website, then click continue.
Google provides an somewhat technical explanation of the "property" types and the processes here: Add a Website Property.
2. Verify Site Ownership
If you'd like a technical overview of the verification process, Google has a support document about that here: Verify Your Site Ownership.
Get Verification Code
Next you'll be asked to verify that you own the website in one of four ways. The quickest and easiest method is to verify ownership via your "Google Analytics Tracking ID."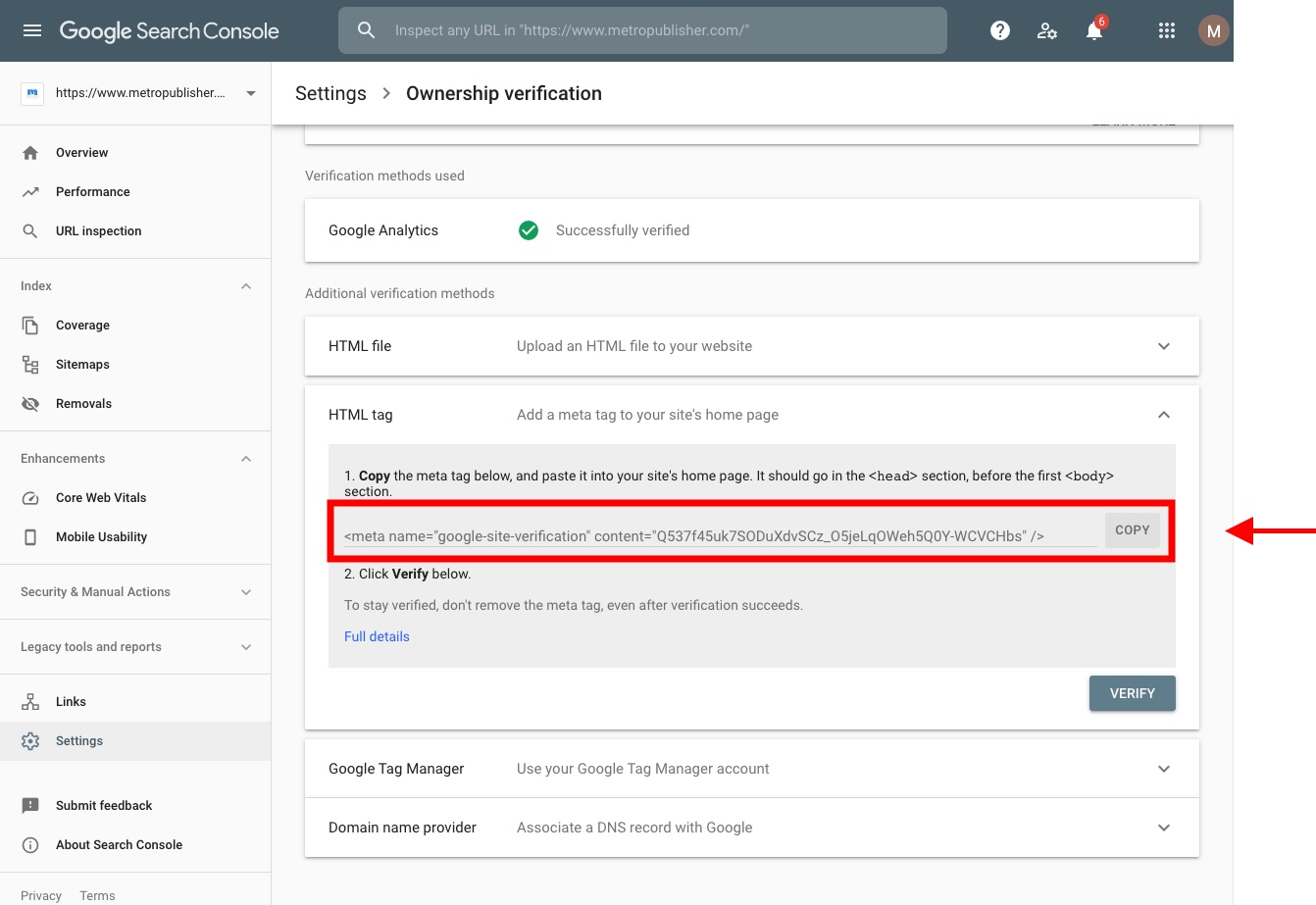 Go to Settings > Ownership Verification
Then, click on the option HTML Tag
Copy the tag
Paste Code Into Your Metro Publisher Website
Then, log in to your Metro Publisher work site.

Log in to your Metro Publisher work site as an Admin
Go to Settings > HTML Embed
Paste the Google verification code you just copied in the Header HTML field
Click Save
Verify Your Website
Now, go back to Google Search Console page where you copied the code.
Click the button that says Verify
That's it.