NOTE: If you are an existing client and have not updated your section pages to the new section editor, this article will help you. You don't have to update your whole site at once. Updating your sections can be done individually and at your own pace. It is highly recommend that you update your old sections so that you can make use of many new features afforded by the new Section Layouts and Sprockets.
Upgrading an Existing Section
To get started, log into your Metro Publisher work site as an Admin or Editor.  

On of the first things you'll notice is that there is no longer a tab for the homepage. That is because all the entry pages (homepage and sections) are "sections." The homepage is like any other section with one unique quality – it is the parent to all other sections. 
As a result, you will find the edit pages for all your sections (including the homepage) under the tab labelled as "Sections."
---
1. Find the section you want to upgrade and click the "Edit" button.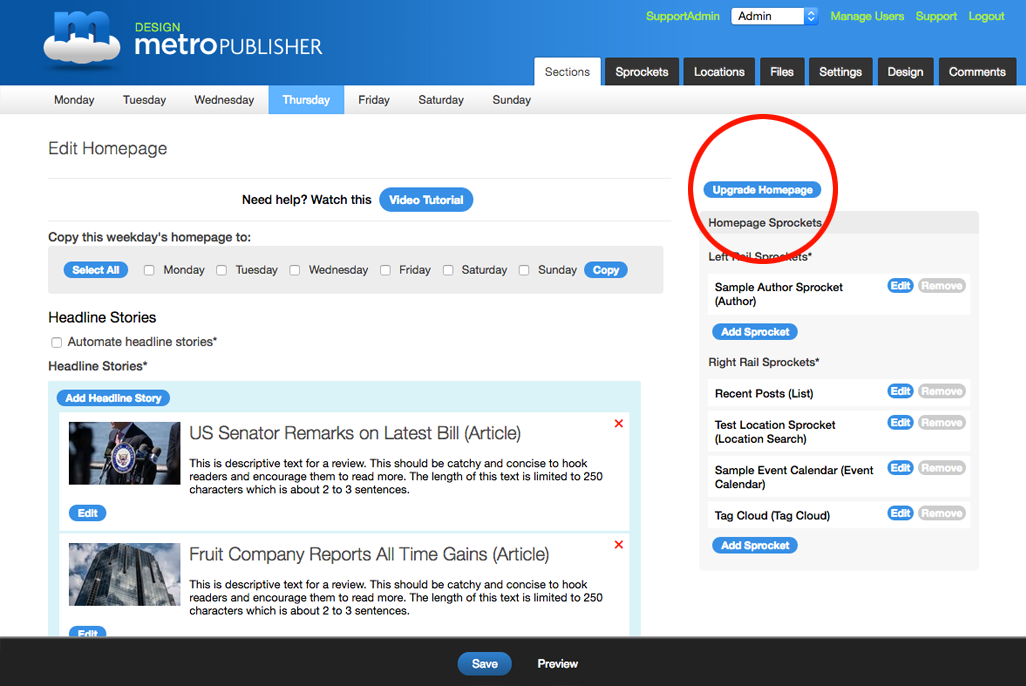 On the edit page for the section or homepage, you'll see a button on the right side that says "Upgrade." Click that to upgrade the section.
---
2. The page will refresh with the new empty section editor. This view includes the general configuration options for the section – title, URL, and meta information.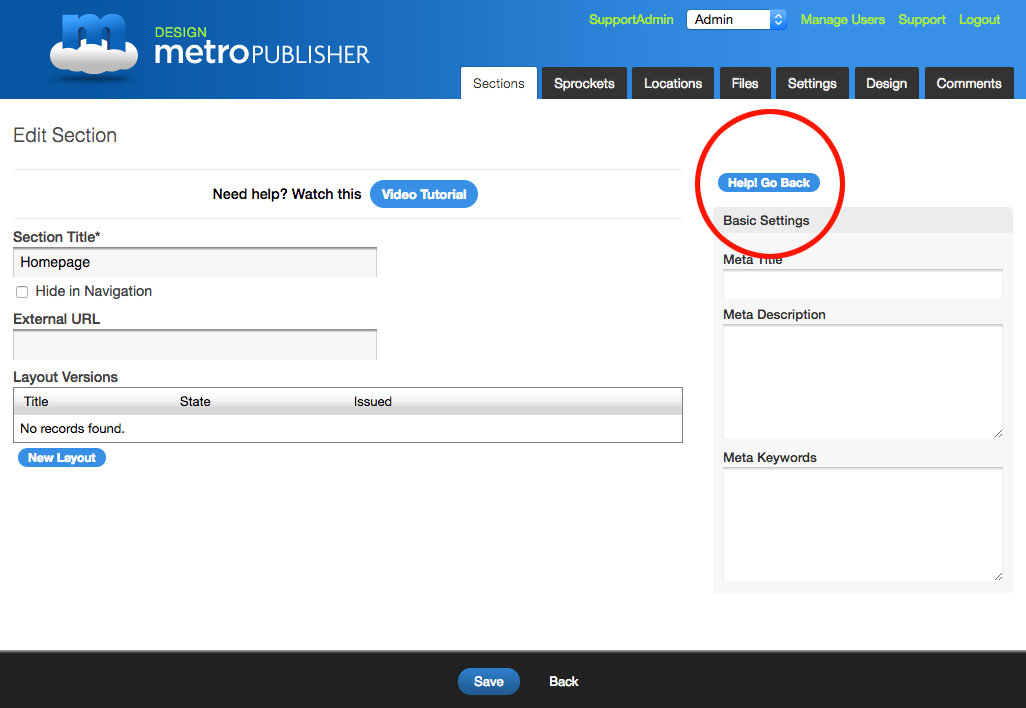 If you want to go back to the old section editor, just click the button on the right that says, "Use Deprecated Section Layout."
That's it. The section has been upgraded. Now you need to create your first layout.