Here are two errors may happen with Facebook integration as a result of the recent Facebook changes. If either of these errors have appeared on your website, here is how you can fix the issue.
Error 01 – App Not Setup
This may be happening because the App ID and Secret in the Metro Publisher Facebook settings are not connecting at all to a Facebook App.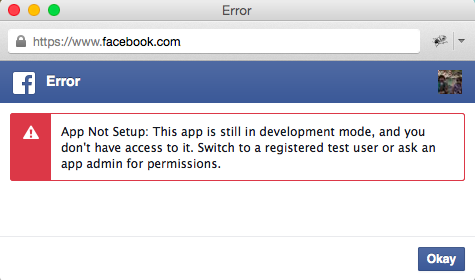 Error 02 – Error Accessing App
This error message happens when the Facebook App ID is correct but the App Secret is incorrect. in your Metro Publisher Facebook settings.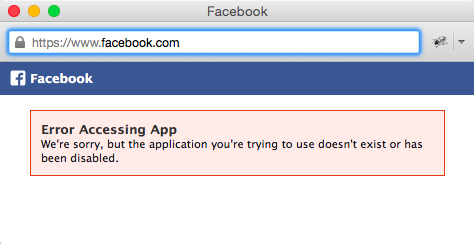 The best way to fix these types of issues is to go to your App page in Facebook:
Login to Facebook Developers with the right account.
Go to the App.
Reset the App Secret.
Check Settings, make sure that there is an Email and that the Site URL is the URL for your Metro Publisher public site.
If you don't see Site URL, click "Add Platform", select Website, and enter your website URL.
Save your changes.
Return to Metro Publisher admin.
Re-enter the App ID (to make sure it is the correct one).
Copy and paste the new App Secret, and **click Enter.
Save.
In case you're new to this, here is some information on how to access your Facebook app
Go to http://developers.facebook.com
Make sure you are logged in as the correct user (otherwise you may not see the correct app) - usually the admin of the page is also the user for the apps