Overview
Add your Amazon Associate ID to your Metro Publisher website. Then, when you link to Amazon from your product, music, and book reviews, your ID will be stored by Amazon. If your user makes a qualifying purchase within a certain period of time, you will be able to collect an advertising fee.
For more information see the Amazon Associates website.
How it Works
If you write book, product, and/or music reviews in Metro Publisher, you can add links to Amazon.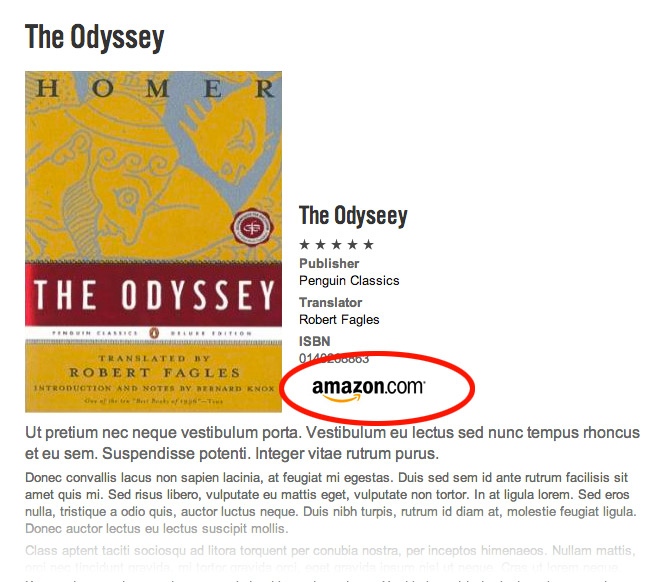 When you do that, the Amazon logo appears as a button to the Amazon store. If your readers click the link, your Associate ID will be registered with Amazon making you eligible for any advertising fees that apply.

Adding Your Amazon Associate ID
Once you have an associate account with Amazon, add your Associate ID to your Metro Publisher website.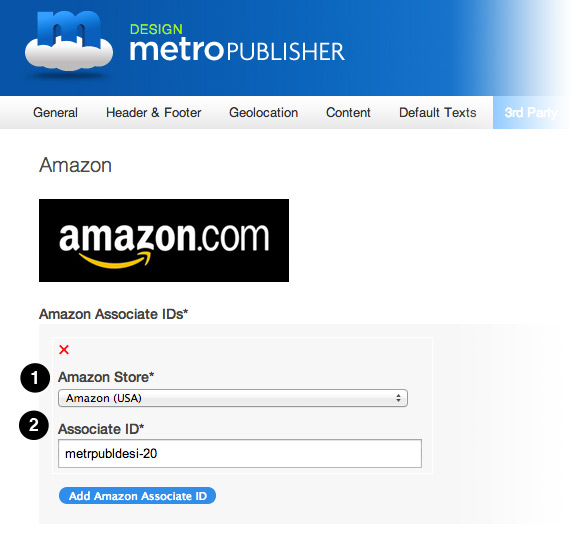 Log in to Metro Publisher as an Admin and go to Settings > 3rd Party > Amazon.
Choose the Amazon store to which you will link your reviews. You can have more than one.
Paste in your Associate ID. To find your Associate ID, log into to your Associate account and copy the number that appears in the upper left hand corner of the page.