Overview
Add your iTunes Affiliate ID to your Metro Publisher website. Then, when you link to iTunes from your product, music, and book reviews, your ID will be included. With that, you can earn commission on all qualifying revenue generated by affiliate links.
For more information see the iTunes Affiliate Program website.
How it Works
If you write book, product, and/or music reviews in Metro Publisher, you can add links to iTunes.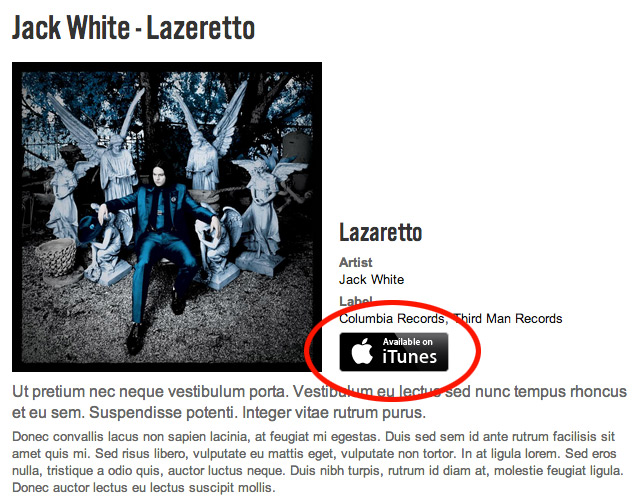 When you do that, a button labeled "Available on iTunes" appears with a link to that product on iTunes. If your readers click the link, your Affiliate ID will be registered with Apple making you eligible for any advertising fees that apply.
To create iTunes links, go here: iTunes Link Maker
Adding Your Apple Affiliate ID
Once you have an affiliate account with Apple, add your Affiliate ID to your Metro Publisher website.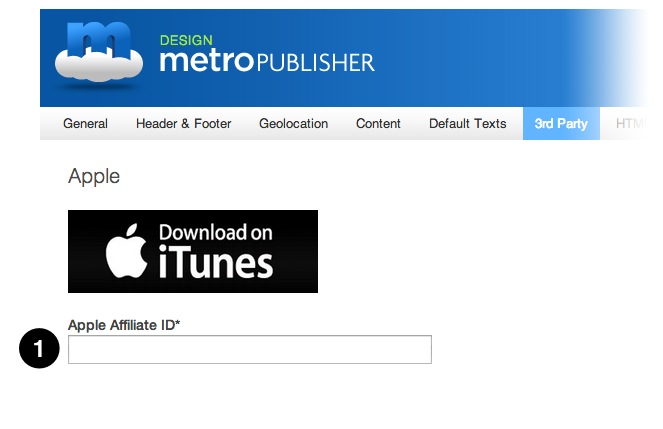 Log in to Metro Publisher as an Admin and go to Settings > 3rd Party > Apple.
Paste in your Affiliate ID.