If you have received an email from Vanguardistas (notifications@vanguardistas.net) regarding a Failed Payment, you'll need to go to the Metro Publisher Service Dashboard to make a manual payment.
NOTE: A common cause of failed payments is missing activation of the "Preferred Card" checkbox. This needs to be checked, even if you have only entered one credit card into the billing management area.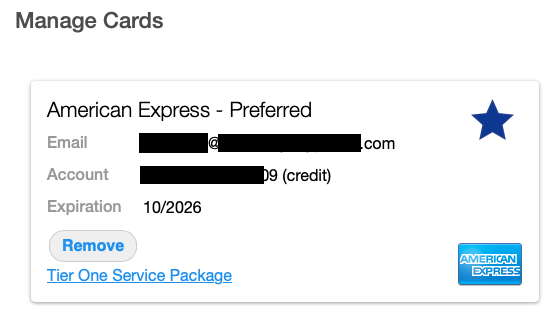 Should you have already selected your preferred card and a payment hasn't gone through, then please follow the steps outlined below.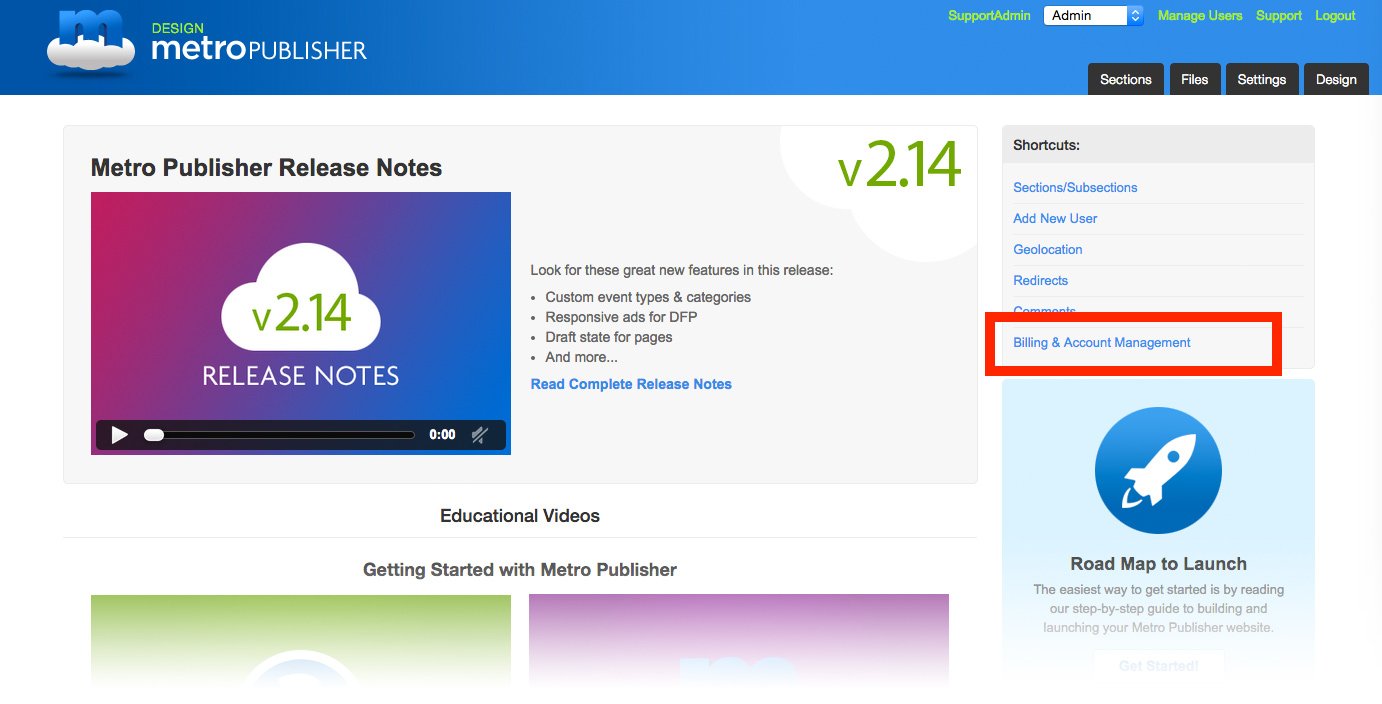 1. Log into Metro Publisher either
by navigating to go.metropublisher.com
or by switching to your role as an ADMIN in your Metro Publisher website editing backend and clicking the link "Billing & Account Management" (pictured above)

NOTE: Only an account owner can update the credit card.


2. Then, Click on the button that says "Pay Outstanding Invoices" for the corresponding account.

3. Next, you'll see the list of outstanding invoices. Click on the link that says "Pay This."

4. Click the button that says "Use Another Card" to make a manual payment with another credit card.

5. Once clicking that option, a pop-up will appear where you'll be able to enter the new credit card to be used to manually pay the outstanding invoice(s).


NOTE: If your credit needs to be updated for your monthly automated billing, you will still need to do that IN ADDITION to manually paying the outstanding invoice(s). Please visit our help document for instructions on editing credit card information: How to Update or Change Your Credit Card.