Overview
Here are the step-by-step instructions for exporting HTML from InDesign and pasting into Metro Publisher. This workflow will allow content to retain basic styling elements such as bold, italics and lists from an InDesign file.
Attached to this article are sample InDesign and HTML files that you may use to understand the export tag settings in InDesign CS5.5.
Click here to download Sample Documents.
Instructions
1. In your Styles panel in InDesign, you can add HTML export tagging settings.
For example:
All your paragraph styles can be mapped in export options to = p
All your headings/titles can be mapped to H2*
* Pasting HTML into Metro Publisher only supports H2. If you are adding several different sizes of headers, please know that hey will all be all be converted to the same size (Header) and you'll have to go in and apply the smaller Header 2 or Header 3 sizes.
2. Once you've added the HTML export settings, you can export an HTML file.
During the export process, make sure to allow bullets to map to Unordered lists and numbered lists to map Ordered lists.

3. Generate a new HTML page from your InDesign layout, choose the Format option "HTML" and click Save to generate the new HTML file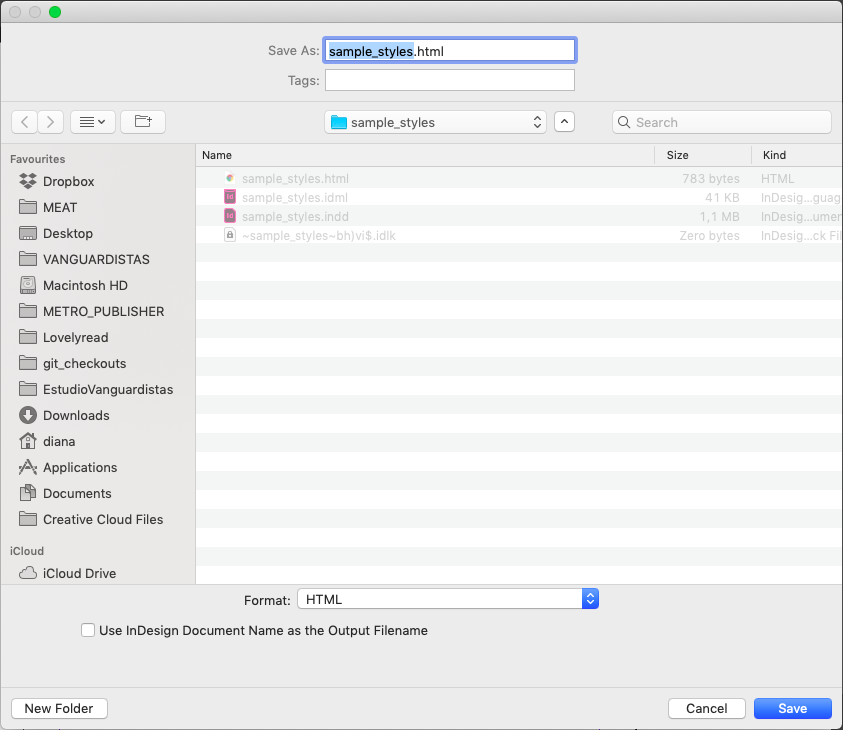 4. Open exported HTML file in a new browser window and copy the text.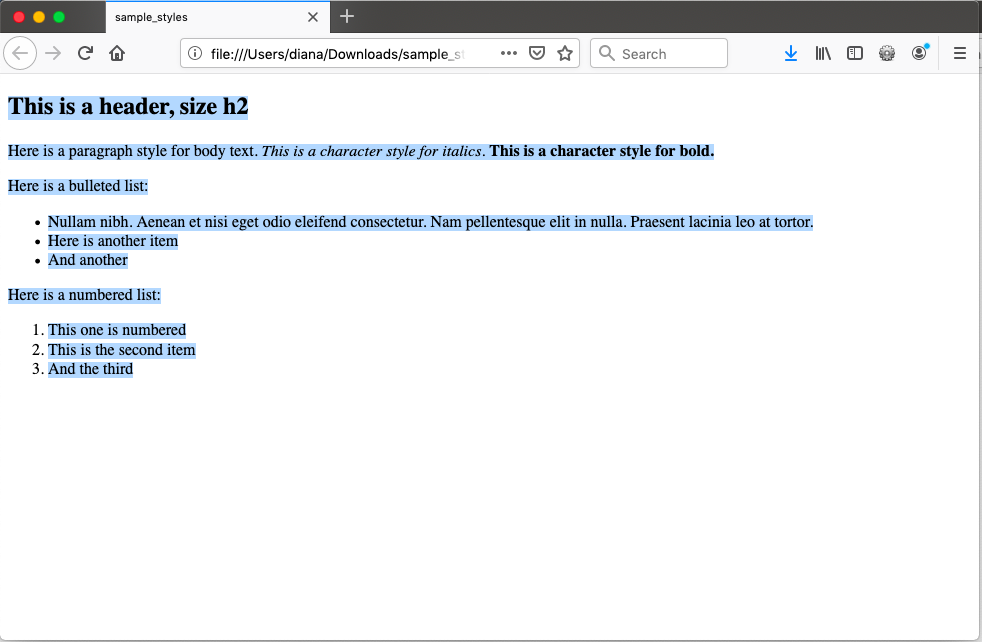 5. Go to the corresponding article in Metro Publisher and paste directly into the text area: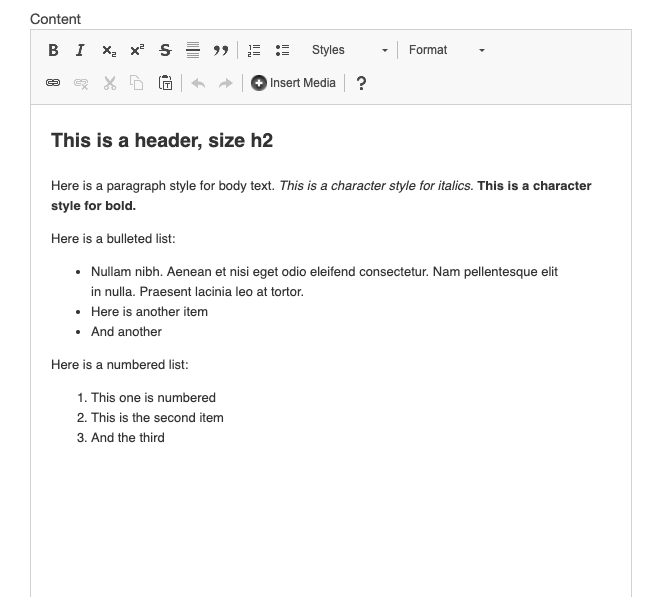 6. Save and click Preview to see that the article looks as you expect.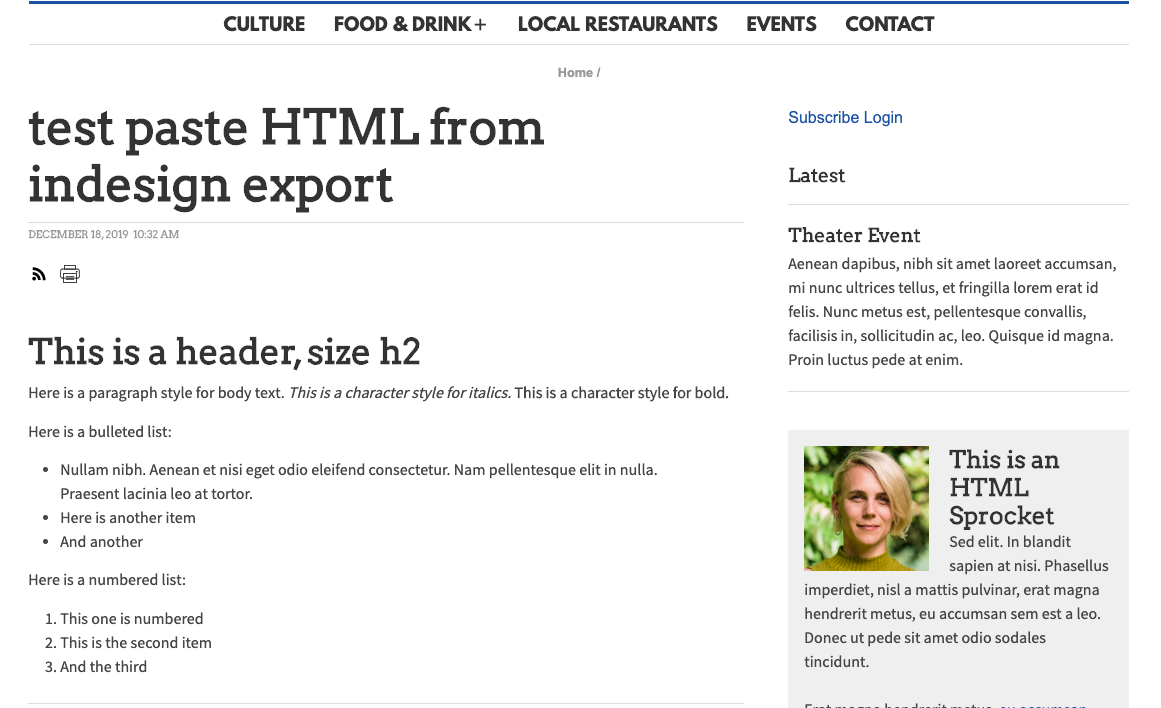 Cheers!