Overview

In Metro Publisher, there are several content types: Articles, Reviews, Recipes, Roundups, and Events.
All of these have a similar page structure and nearly identical work flows for creating an individual piece of content. The reason they exist as separate content types in Metro Publisher is that they have a few key differences that make them unique.
Content
Most content can be found and edited under the Content tab of the main navigation.
Articles: Articles are the most basic content type which can be used for just about any story that you want to publish.

Sample:

Reviews: Reviews are really just pieces of content that report qualitative information about a location (like a restaurant) or a product. They are similar to articles except for two things: they contain location/product information and/or a star rating.

Samples:

Events: Events can be found under the Events tab in the main navigation. Similar to reviews, events are like articles that have a location attached. But because events are very specific to a time and a place, additional information about the event is included. In order for events to show up on any of the map based event searches in Metro Publisher, it is essential for the location information to be included with the event.

Samples:

Roundups: Roundups are like an article that contains an ordered list of Locations, Events, or other Articles. This is a great way to publish things such as "The 5 Best Burgers" or a route map for something like a "Pub Crawl" or a popular tourist route in your city.

Samples:

---
Expiration Date

Past Content, i.e. Content that have expired, can be removed from being displayed on the public side of your site by activating the checkbox. You can enter the number of months that should pass before removal.
The state of those Content will not change in your admin backend, nor will they be deleted from your database. If selected, the option will apply retroactively to all existing Content in your system.
First activate the option for all content.
Change to Admin role
Go to Settings>Content
Activate the "Expiration Date" option
Once that option is activated for content you'll notice a new "Expires" checkbox. When it is checked, it will provide you extra fields for you to provide the date & time of expiration.
---
Wide Feature Image
All Metro Publisher content types now include a Wide Feature Image. This is a large image that spans the width of the page above the content area and right rail. Really pump up your content visually with this new feature. It's easy!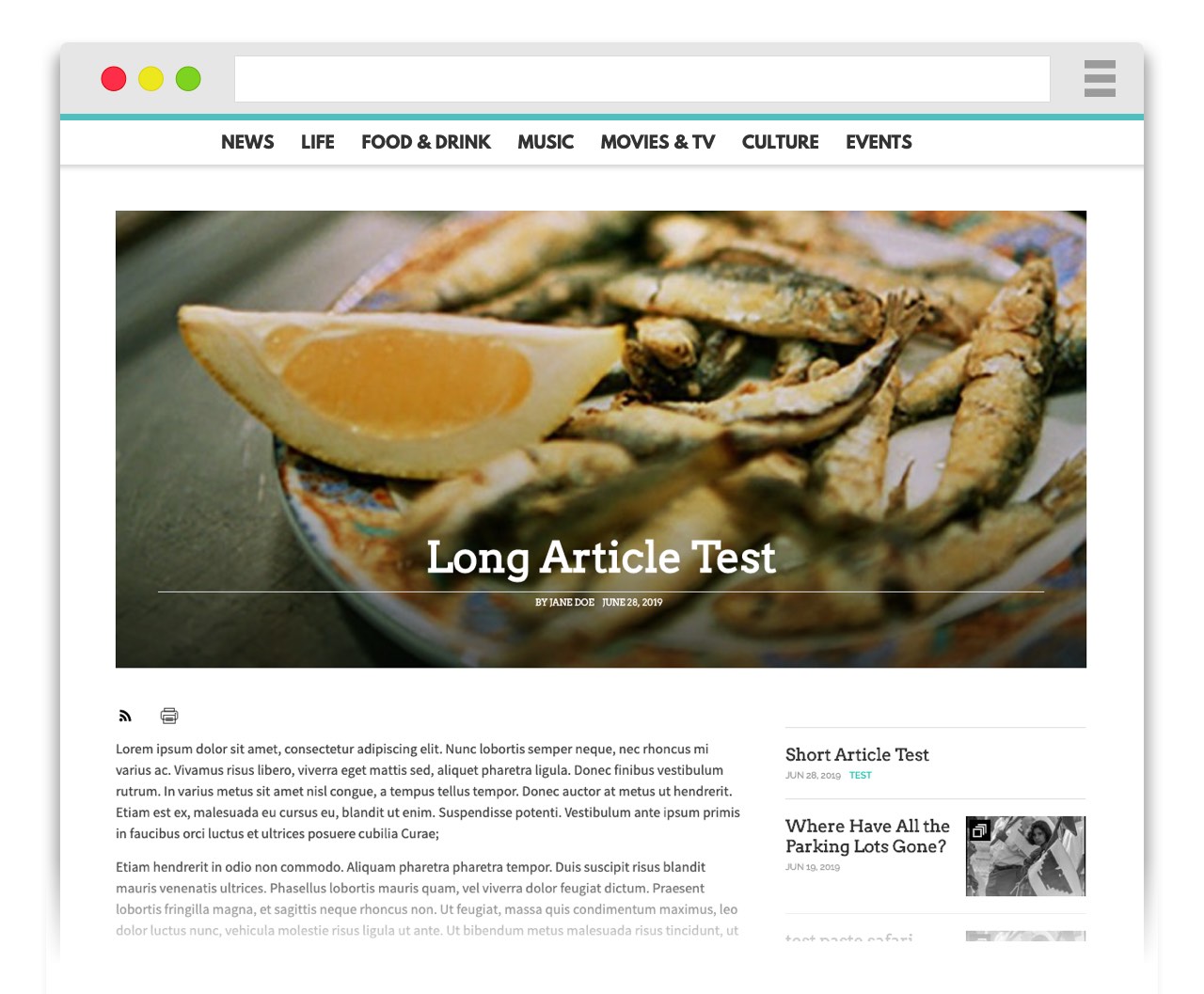 ---
Related Links
Pro users have the option to add related links. There are two ways to add related links; manually or automatically by tag.
Manually Adding Related Links: Click "Add Link" to call up content selector. Filter and select desired piece of content or enter your own URL. Add custom link text through the "Link Title Override" field. To delete a link - select the row and click "Delete Link" button.
Automated Related Links: Automating your related links is a BETA feature. To use this feature:
First you must "turn on" the automated related links. To do that, log in as an Admin then go to Settings > Beta Features and check the option labeled "Automated Related Links (2.10)."
Then under Settings > Content input the "Related Links Limit (max. 10)." This defines the maximum number of links that will appear with a pierce of content.
Once those two settings have been configured, the automated links will appear on all your content by tag. That means that when you tag an article, for example, Metro Publisher will add related articles with the same tag(s) sorted by issue date. However, you still have the option to add other links manually on any individual piece of content. From the edit page of any piece of content, you can manually select content as described above.
---
QR Codes
Pro Users also have the option to use QR Codes (Quick Response Code). QR codes can be added to print. This allows mobile users with QR code apps to jump quickly to your website. Please visit the following document for more information: QR Codes (Pro Feature)