Google Analytics is a powerful statistics service offered for free by Google. To learn more about Google Analytics we recommend visiting the Google Analytics Training & Support pages.
Getting Started
To get started, you must already have a Google Analytics account. If you do not have one, go here to set up a free account.


---
Finding 3rd Party Settings for Analytics
To set up your Google Analytics in Metro Publisher:

Log in as to your work site as an Admin.

Click on Settings > 3rd Party.
Click on the Settings button for Google Analytics as shown above.


---
This is where you actually turn on your Google Analytics service in Metro Publisher.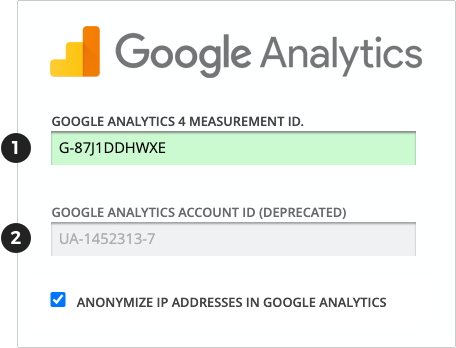 Google Analytics 4 Measurement ID
Google recently released the Beta version of Analytics 4. If you would like to use this new feature you can add your measurement ID here.

Go here to use Google's set up wizard. Once you have finished the process, come back to this page and paste in the Measurement ID for your property.



NOTE: For existing Analytics accounts, Google Analytics 4 works as an addition to your current service. For new Analytics accounts, follow Google's instructions to create a new web property and copy the Measurement ID from there.




Google Analytics Account ID
This is the deprecated Google Analytics Account ID. While it will continue to work for existing clients, in order to take advantage of many new features, we suggest you upgrade your account within Google Analytics and add your Measurement ID above.