Google Analytics is a powerful statistics service offered for free by Google. To learn more about Google Analytics we recommend visiting the Google Analytics Training & Support pages.
Getting Started
To get started, you must already have a Google Analytics account. If you do not have one, go here to set up a free account.


---
Finding 3rd Party Settings for Analytics
To set up your Google Analytics in Metro Publisher, login to your work site as an Admin.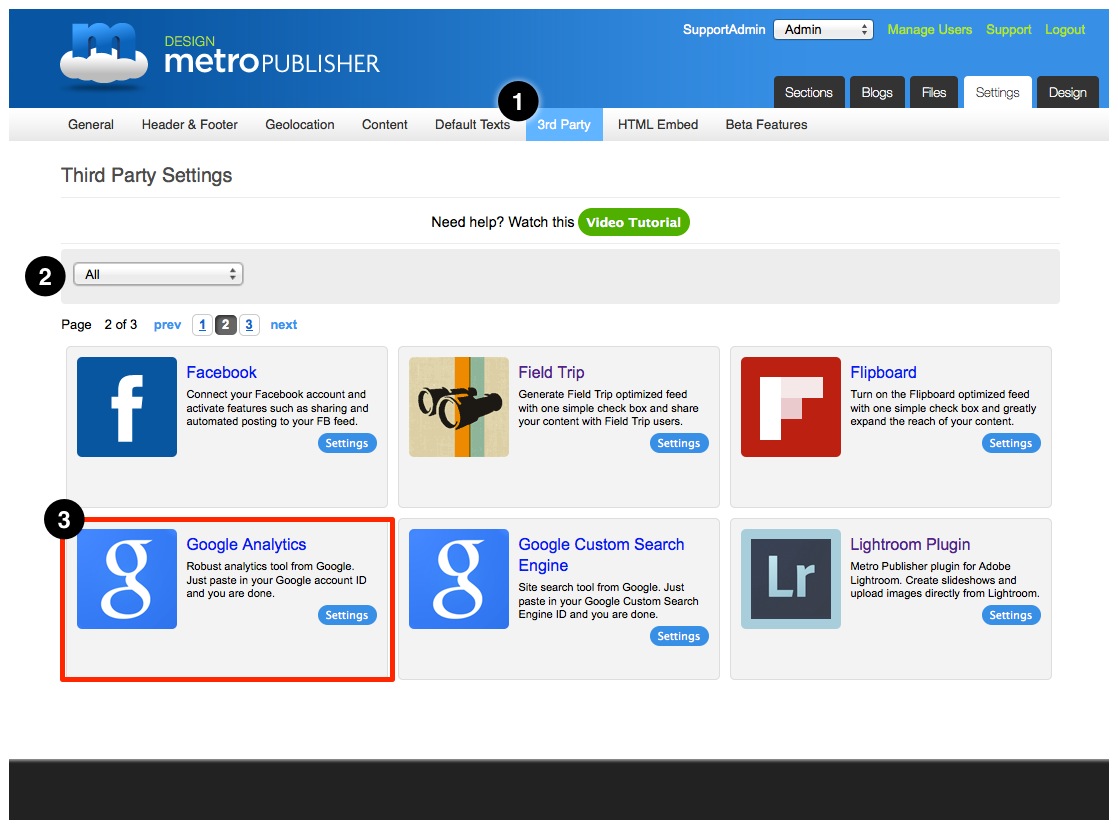 Click on Settings > 3rd Party This will show you a variety of 3rd Party solutions that integrate with Metro Publisher.
Then click All from the pulldown.
Click on the Settings button for Google Analytics as shown above.


---
The Settings Screen
This is where you actually turn your on Google Analytics service in Metro Publisher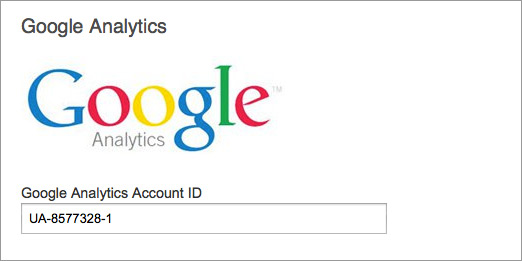 Paste in Account ID
Paste Google Analytics ID. To get the proper ID, you must first set up a free account. (If your company doesn't already have one). Once your account is set up, Google Analytics will generate your Google Analytics Account ID. Copy and paste this code into the Metro Publisher field as seen above.

NOTE: Your account ID starts with the letter "UA" and will look something like this: UA-1452313-5. It is important to paste in only the correct account ID in order for your analytics to work properly.