Overview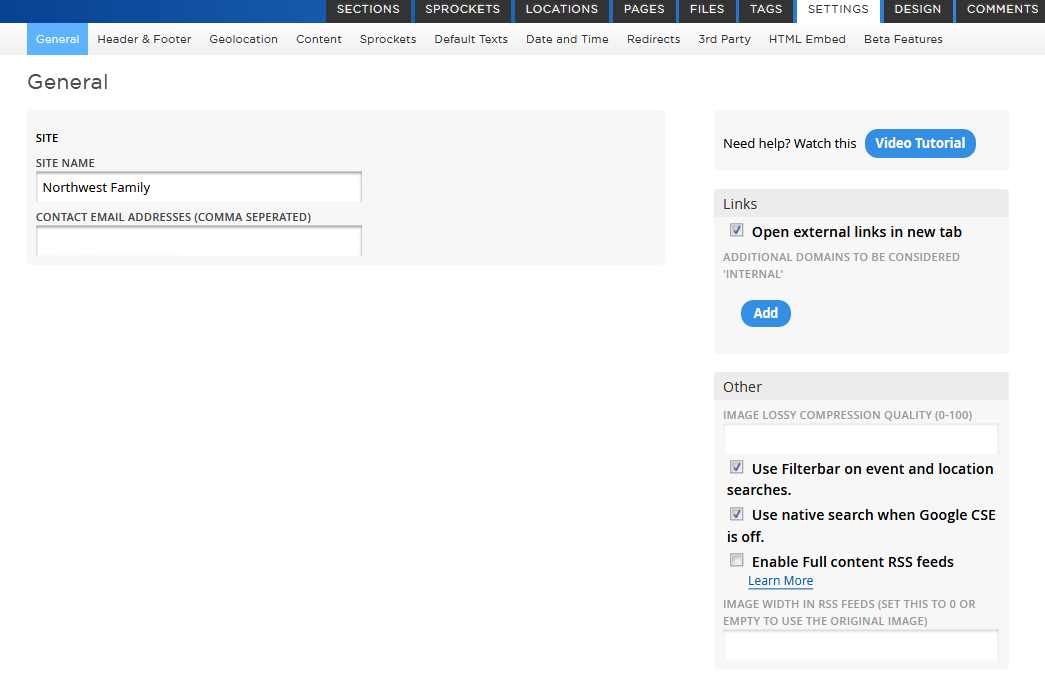 1. Site Name

The Site Name appears in the browser as an appendage to the Page Title. The Site Name should be the name of your magazine or your magazine's web address (URL). This will be added to all pages throughout your site automatically by Metro Publisher (except for the homepage).
The Page Title (together with the Site Name) is important aspect of your page ranking on search engines. In Metro Publisher, the Page Title is automatically generated by the section or article name followed by the Site Name.
Example Structure:
Page Title = Section Name/Article Name – Site Name
Neapolitan Family has a section called "Naples Family Events." As a result, Metro Publisher will automatically insert the Page Title followed by the Site Name. The result will look like this:
Page Title = Naples Family Events – Neapolitan Family

Page Title and Site Name as they appear in most browsers

2. Contact Email Addresses

This is the email(s) to which you want to receive inquiries via the contact form on the "Contact Us" page. For multiple emails, use a comma to separate.
3. Open External Links in New Tab

This option determines whether links to external URLs open in a new tab in your readers' browser. By marking this option yes, your website will be kept open in your readers' browser even if they have navigated away from your site via an external link.
If you have other sites with different domain names and would like them to open in the same window, you can add those domains as an exception here.
NOTE: It is not necessary to enter "https://" when adding additional domain names here.
4. Other
Image Lossy Compression Quality (0-100)
If left blank, the default value is 85%, which provides a good balance between file size (i.e. bandwidth costs, usability) and quality.
Example:
In the case of images with lots of flat color and hard edges that appear pixelated after uploading, entering the value 100 here would mean there will be no compression and the image should render sharply. However, zero compression on images, particularly large image formats such as PNGs, will increase your data transfer rates significantly.
Our recommendation for formats to use when saving an image:
For pictures, JPG is the best format to save things. PNG is also an option, but it often results in bigger file sizes
PNG's are great for images that require transparency
GIFs are good to use for om graphics, where there is text and only a few colors
For more information on Metro Publisher image compression, please visit this help document: Responsive Image Sizing
Use native search when Google CSE is off
As an alternative to Google Programmable Search Engine (PSE, formerly "Google Custom Search Engine"), Metro Publisher has a native search for allowing readers to find content by keyword on your website.
Here is our help article that outlines it's features: Metro Publisher Native Site Search
Enable Full content RSS feeds
Image width in RSS feeds (Set this to 0 or empty to use the original image)