This guide provides a general overview of how sprockets work in Metro Publisher. Please refer to the individual helps guides in our Sprockets Support Documentation for each individual sprocket.
What Are Sprockets and How Are They Used?
A Sprocket is a cute name for a Metro Publisher widget that displays information on your section/subsection landing pages and on the right rail of your content – i.e. articles, blog entries, etc. They are used throughout your website serving as the main tool for managing and organizing related or teaser content.
Sprockets are managed via the Section Editor.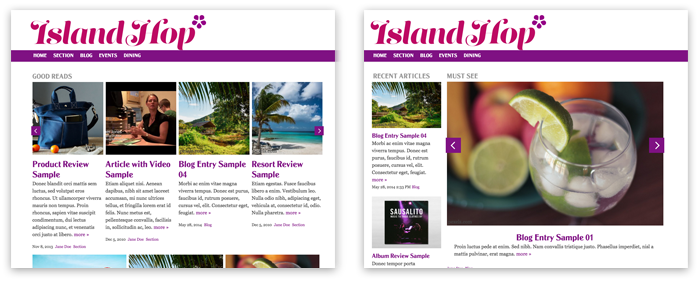 Example: Two different homepage layouts
One major feature of the Section Editor in Metro Publisher is a responsive grid system for the layout of the Section pages which functions because of a series of new responsive Sprockets designed specifically for this use.
---
Creating an Automated Homepage Layout
---
Creating an Easy Section Layout
---
Further Reading: