Once you create a new account or log in to your existing account in Metro Publisher, you will land here on your user's account page. Think of this as your personal "dashboard" for all Metro Publisher accounts or websites you own and/or have access.
1. My Sites
These are all the accounts and websites for which you have access.
2. Accounts
Each website is "owned" by an account. Each account may own one or more sites.
3. Your Website(s)
Here at the top of the page are shortcuts to manage your website(s).
4. Build Your Website
This button brings you directly to the work site or, as some people like to say, the "back office", of your website. That is where you manage and build your website.
Read more about the Design Builder



5. View Live Website
This button opens a new tab in your browser and brings you to the live website that your readers see.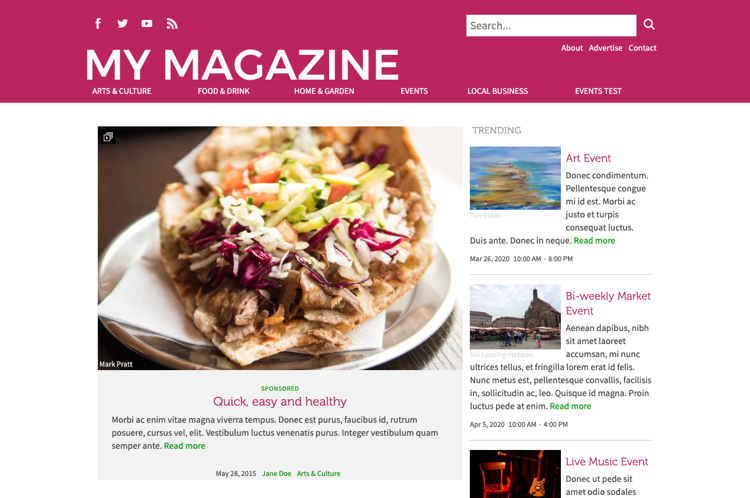 6. More
For site owners, this option links to:
Plan Settings – Change the service plan, cancel your website or manage your credit cards for payment.
Site Settings – Add domains used on your website, set up SSL, change the time zone and define the language format for your website.
Usage Data – See your data transfer per month.
Related Links